The Story Teller
Author: Catherine Melo Date Posted:30 January 2021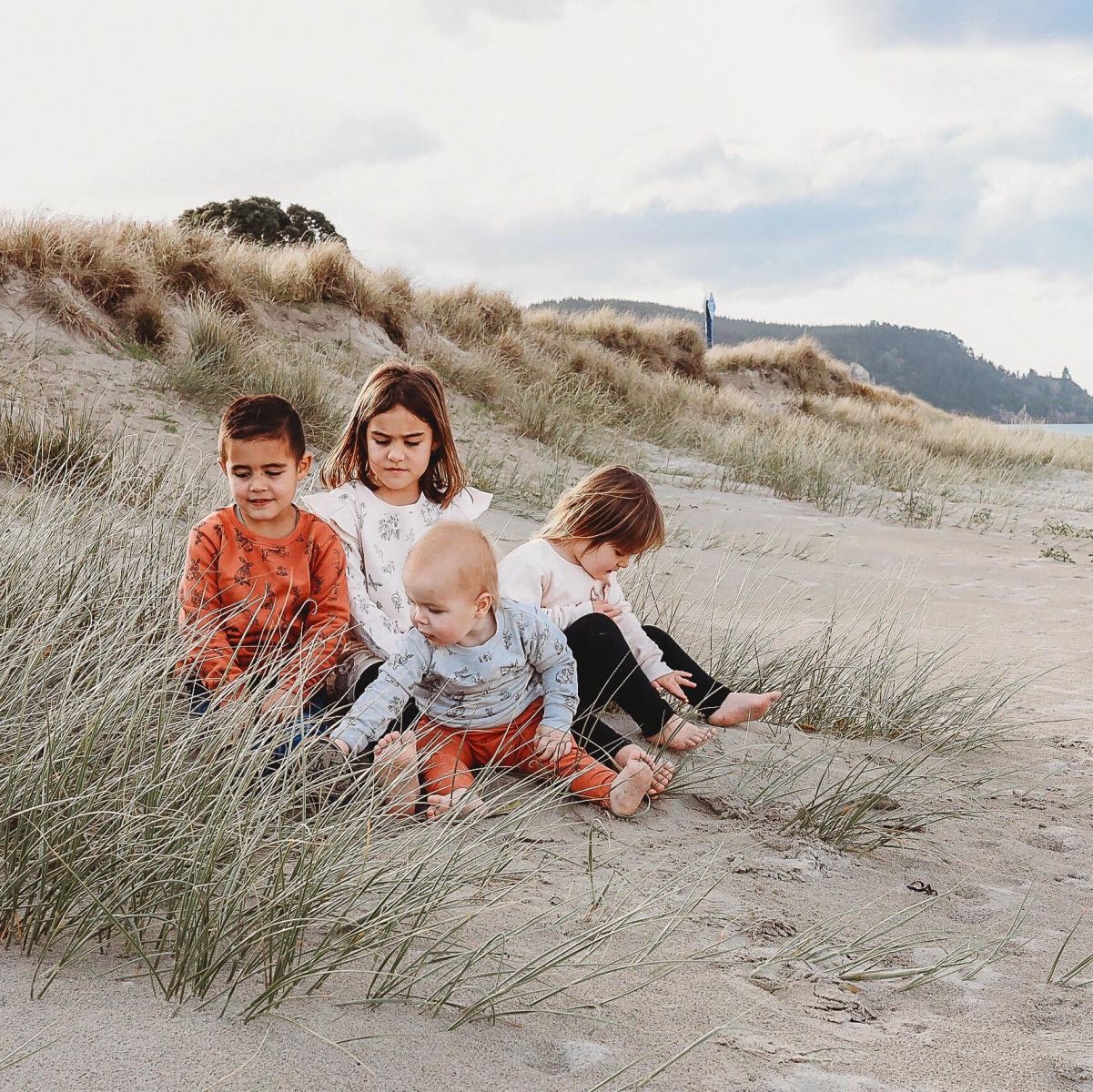 From the moment Burrow and Be was set in motion around the beautiful chaos of home life with two young kids, I knew I wasn't going to create yet another kids bedding, clothing and accessories brand that looked the part but didn't have heart.
Burrow and Be had to reflect my values. When we introduced clothing, I knew each collection would tell a story of a moment in time. We would make baby clothes of exceptional quality that are classic, timeless and could be passed on to the next baby or even the next generation.
Being such a visual person it seems like an odd thing to describe myself as a storyteller, but that's what I have come to realise I am. My Mum is a storyteller. Except where she uses words, I use unique designs and intentionally selected fabrics that come together to create each piece. Woven together, each collection is carefully edited and curated to tell the story of the collection.
Each piece is there because it is a page in the story that adds to the narrative of the moment.
This is why when I say something is limited edition, it really is! That organic cotton baby onesie you fell in love with in a past collection won't be reproduced again, because it is tied to the story it is a part of. [ If you really love it though and want it in the next size up, check Trade Me or Facebook Marketplace! Using only the best quality organic material for our baby clothes and bedding (and leather for Wander with our leather baby and toddler shoes) means you can trust what you are purchasing, even second hand. ]
"Things of quality have no fear of time". This quote resonates with me on many levels. I wish we knew the author of such wise words - attributing them to 'Unknown' seems almost disrespectful!
Growing up at Piha Beach has been (and no doubt will continue to be) an inspiration in many of my designs. While each collection invokes a memory or a story of my childhood, the designs themselves are of the time they are made. Modern fabric and timeless aesthetics married with excellent production values, means you know you are investing in clothing for the next generation. We love getting stories from customers that tell us the matching towel, sleep suit and swaddle gift set they received at their baby shower is now onto it's third baby! I recently heard from someone that purchased one of my very first hand screen printed cot sheets, and it has now been passed on to it's fourth family. Take that fast fashion industry!
Central to all we do at Burrow and Be is walking the sustainability walk, and not being all talk and no follow through. Nature in all its forms is weaved through the stories of our collections. From the gorgeous new Merino Bamboo blend (spoiler alert!) using ethically processed bamboo in our upcoming collection, to our much loved fabric dolls with embroidered floral detailing, to our signature wind print on our Zephyr romper, nature is front and centre.
But it's not just in our designs that the beauty of nature is celebrated. Did you know that organic cotton is about 1/3 more expensive to purchase than conventional cotton? This makes it hard when we are competing against chain stores who mass produce with very little thought for the sustainability of our world. But we do give it thought, and we are constantly challenging ourselves to do better.
As much as 2020 threw a whole heap of challenges our way, it also gave us some time back. Time to reflect on our journey, time to consider our systems and processes, time to really look at our suppliers (and in some cases find new ones whose ethics matched ours).
It also gave me time to balance and refine this next collection - I can't wait for you all to share in our next story with us.
---
Leave a comment